We are a full-service company. We serve both commercial and residential customers. We're as comfortable, efficient, and effective in repairing one leaky faucet in a home as we are installing all plumbing and fixtures in an entire condominium complex.
We work with contractors, schools and colleges, business owners, landlords, and homeowners. We have a showroom where we can help you choose the best heating system for your needs and budget; we will deliver it, install it, and show you how to use it.
We provide personal service. Our regular business hours are Monday - Friday from 7:00 A.M. to 5:00 P.M., but we will go out on weekends and nights as needed.
In this time of uncertainty and social distancing because of COVID-19, rest assured that we are professionals who take your safety and our own very seriously. We can provide plumbing services for you without presenting a threat to your health. We take all personal protection measures and sanitize everything we touch. There is no need for anyone to be within six feet of us while we provide the service you need.
We provide service throughout Rhode Island (RI), including Foster, Glocester, Burrilville, Scituate, Greenville, Harmony, Lincoln, Cumberland, Smithfield, North Smithfield, Coventry, West Greenwich, East Greenwich, Exeter, Kingston, South Kingstown, North Kingstown, Chariho, Charleston, Warwick, West Warwick, Cranston, Providence, Pawtucket, Central Falls; in Connecticut (CT), including Thompson, North Grosvenordale, Putnam, Dayville, Killingly, and Pomfret.

X
Emergency?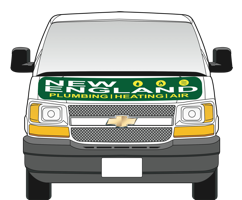 If this is an emergency, please call 401-569-4536 or complete and submit a contact form immediately. This is a direct line to one of our professionals, and we will begin to help you right away.
X
What does licensed, bonded, and insured mean?
When a plumbing company is licensed, bonded and insured they have made a commitment and an investment to protect their customer.

Licensing – When you hire a licensed plumber, there is 100% certainty that the laws and codes of your state and county are being followed. Permits can be pulled if necessary and inspections can be made.
Bonding – Bonding is an arrangement with a third party. This is usually through a private bond issuer or a recovery fund held by the municipality. Bonding protects you against financial harm by shoddy work or property liens from unpaid suppliers or subcontractors.
Insurance – Insurance has two parts. First, liability insurance protects you from accidents or mistakes that could happen during the course of plumbing work. Second, worker's compensation pays for medical bills if a worker is injured on your property.