X
Emergency?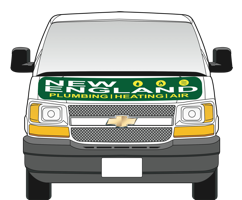 If this is an emergency, please call 401-569-4536 or complete and submit a contact form immediately. This is a direct line to one of our professionals, and we will begin to help you right away.
X
What does licensed, bonded, and insured mean?
When a plumbing company is licensed, bonded and insured they have made a commitment and an investment to protect their customer.

Licensing – When you hire a licensed plumber, there is 100% certainty that the laws and codes of your state and county are being followed. Permits can be pulled if necessary and inspections can be made.
Bonding – Bonding is an arrangement with a third party. This is usually through a private bond issuer or a recovery fund held by the municipality. Bonding protects you against financial harm by shoddy work or property liens from unpaid suppliers or subcontractors.
Insurance – Insurance has two parts. First, liability insurance protects you from accidents or mistakes that could happen during the course of plumbing work. Second, worker's compensation pays for medical bills if a worker is injured on your property.